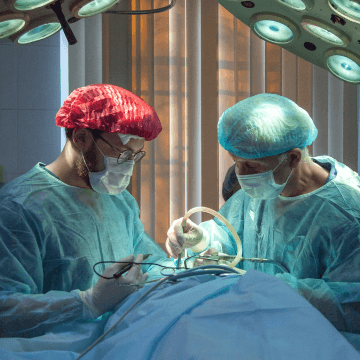 When your pet requires intensive care and monitoring, Burleson Animal Emergency Hospital provides comprehensive 24/7 hospitalization services. Our dedicated team of professionals ensures that your pet receives the best care at all times of the day or night.
24/7 ON-SITE STAFF
Our hospital is staffed around the clock with experienced veterinarians and veterinary technicians. This ensures that your pet always has access to care and attention, no matter when they need it.
FREQUENT MONITORING AND EVALUATION
Regular monitoring and evaluation are key to managing any health issue. Our team diligently tracks your pet's vital signs, comfort level, and medical progress. We adjust our treatment plans based on these ongoing assessments to provide the most effective care.
OXYGEN THERAPY
For pets experiencing difficulty breathing or with certain heart and lung conditions, we provide oxygen therapy. This specialized treatment can significantly improve your pet's comfort and condition.
BLOOD AND PLASMA TRANSFUSIONS
In cases of severe blood loss or clotting disorders, we have the capability to perform both blood and plasma transfusions. This life-saving procedure can quickly stabilize your pet and support their recovery.
INJECTABLE MEDICATIONS
To provide immediate relief or treatment, we offer a range of injectable medications. This method allows the medication to act quickly and effectively.
IV FLUID THERAPY
Intravenous (IV) fluid therapy is essential for pets dealing with dehydration, electrolyte imbalances, or needing medication administration. Our team is trained to deliver these treatments with utmost care and precision.
NUTRITIONAL SUPPLEMENTATION
A balanced diet is crucial for recovery. If your pet is unable or unwilling to eat, we offer nutritional supplementation to ensure they are receiving the necessary nutrients to heal.
We understand the stress and worry when a pet is ill or injured. Although nobody wishes for hospitalization, you can rest assured that our team will provide the highest level of care in your pet's time of need. If you have any questions or need immediate assistance, contact us at (817) 900-2000.