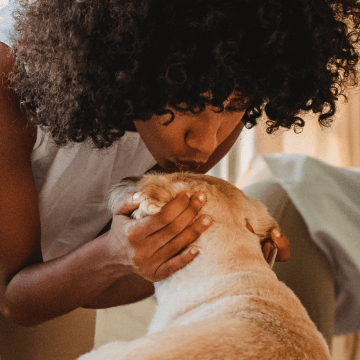 END-OF-LIFE CARE / PET HOSPICE
The process of saying goodbye to a cherished pet can be a heart-wrenching experience. Our compassionate team at Burleson Animal Emergency Hospital is here to guide you through this challenging journey, ensuring your pet's final days are as comfortable and dignified as possible.
QUALITY-OF-LIFE CONSULTATIONS
How do you know when it's time? Our veterinarians are available for consultations to discuss your pet's health status, comfort levels, and possible symptoms of distress. These conversations can provide invaluable guidance during this difficult time, helping you make informed decisions about your pet's care.
HOSPICE MANAGEMENT PLANS
When curative treatments are no longer an option, our focus turns to providing the best palliative care possible. Our tailored hospice management plans aim to minimize discomfort and maximize the quality of life for your pet in their final days. These plans can include pain management, nutritional support, and techniques for maintaining your pet's hygiene and overall comfort.
AFTER LIFE CARE
After the passing of your beloved companion, we offer pet aftercare services to help you commemorate and honor your pet's life. We provide cremation services and can assist in choosing the most suitable memorial options to help you remember your pet.
We have a peaceful "comfort room" at our hospital where you can spend some private moments with your pet. Our caring staff is here to offer emotional support and guidance during this challenging time.
While it's a difficult topic to face, discussing end-of-life care is essential for every pet owner. Please don't hesitate to contact us at (817) 900-2000 if you need assistance with end-of-life care for your pet.