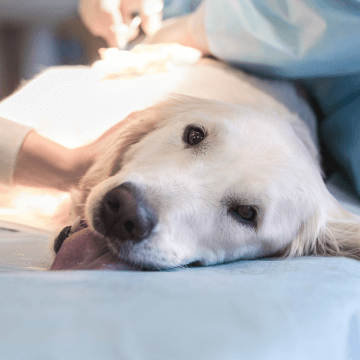 EMERGENCY SURGERY
When emergencies occur, swift and skilled surgical intervention can make a significant difference in your pet's health outcome. At Burleson Animal Emergency Hospital, our team of experienced veterinarians is equipped and ready to provide emergency surgical services when your pet needs it the most.
Our primary focus lies in offering high-quality emergency surgical care. We cater to urgent cases, including but not limited to:
Laceration Repairs
Emergency Amputations
Enucleations
Dental Emergencies
Abdominal Exploratory Surgery
Foreign Body Removals
Gastric Dilatation-Volvulus (GDV) and Splenectomies
Hernia Repairs
Cesarean Sections (C-Sections)
Tumor Removals
Cystotomies (Bladder Stone Removal)
Please note that while we do offer a range of surgical services, our specialty does not extend to routine spaying/neutering, orthopedics, neurological, or dental surgeries.
SAFETY AND COMFORT
The safety and comfort of your pet remain our primary concerns. Our proficient veterinary anesthesiologists employ effective pain management protocols during and after all surgical procedures. This meticulous care ensures that your pet recovers swiftly and with minimal discomfort.
CONSULTATIONS AND SUPPORT
Our veterinary team is dedicated to providing clear, compassionate communication every step of the way. We will guide you through the entire process, equipping you with the knowledge you need to make informed decisions about your pet's treatment options.
We understand that emergency surgery can be a stressful time for any pet owner. Rest assured, we can answer your questions, address your concerns, and offer the reassurance you need during these challenging times.
For inquiries or to consult with our emergency surgical team, please get in touch with us at (817) 900-2000.