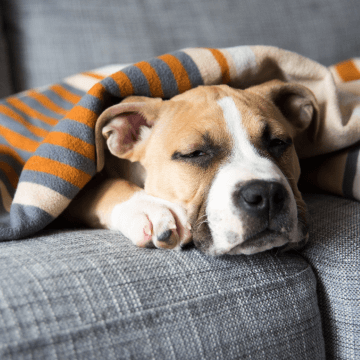 Early detection is key when it comes to treating your pet, and Burleson Animal Emergency Hospital offers complete in-house diagnostics including advanced equipment and an on-site laboratory. This saves time, money, and most importantly, you don't have to wait overnight for results—meaning your pet gets a diagnosis and needed treatment sooner.
In-House Laboratory
Our hospital has the capability to perform various blood screens, pre-anesthetic bloodwork, urinalysis, and other types of testing on-site instead of sending samples to an outside lab.
Testing provided in the hospital includes:
Liver enzyme screening
Pancreatic evaluation
Renal (Kidney) profiles
Complete blood counts
General chemistries
Blood gases
FelV, FIV in cats
Parvovirus in dogs
Upper GI Endoscopy
While we do offer an extensive range of on-site testing, it is possible that your pet may need laboratory work beyond our scope. For those cases, we are happy to send blood work or other testing to an outside lab that will send the results back to us.
Digital Radiology (X-Rays)
Burleson Animal Emergency Hospital employs advanced imaging technologies, guaranteeing the highest quality of care for our patients.
Radiographs, or X-rays, use electromagnetic radiation directed toward the body to highlight objects within. They can detect abnormalities including skeletal fractures, soft tissue damage, foreign bodies, and dental disease.
Orthopedic radiographs and contrast studies require the patient to remain completely still to work correctly, necessitating sedation in most cases. Some specialized procedures may require anesthesia. The duration of sedation or anesthesia is usually short and patient recovery is swift.
Ultrasound
To offer your pet the highest level of care, Burleson Animal Emergency Hospital offers diagnostic ultrasound examinations as a non-invasive way to evaluate the abdominal cavity and internal organs.

Ultrasonography uses sound waves to generate pictures of organs, tissues, and other interior systems in your pet's body. "Soft tissue" issues, such as those involving the gastrointestinal, heart, and nervous systems, are usually identified with ultrasound, as it essentially shows the vet three-dimensional images of these areas. The images produced can provide valuable information for diagnosing and directing treatment of various diseases.
Ultrasounds are normally painless and so anesthesia is not necessary while the scan is being performed. Occasionally if the pet is very frightened or anxious, a sedative may be necessary, but this is rare.
Upper GI Endoscopy
When dealing with more complex gastrointestinal issues, our team at Burleson Animal Emergency Hospital utilizes upper gastrointestinal (GI) endoscopy, a minimally invasive diagnostic procedure that provides a visual overview of your pet's upper digestive system.
Upper GI endoscopy involves the use of a flexible tube called an endoscope, equipped with a tiny camera and light, inserted through the mouth and into the stomach and upper part of the small intestine. This allows our veterinary specialists to diagnose and, in some cases, treat conditions that could be causing discomfort or illness to your pet.
Conditions that could call for an upper GI endoscopy include persistent vomiting, weight loss, difficulty swallowing, and gastrointestinal bleeding. Our skilled team performs this procedure under anesthesia to ensure your pet's comfort and safety throughout the process.
Endoscopy Suite
Our state-of-the-art endoscopy suite is equipped with the latest technology to ensure your pet's procedure is both safe and effective. Our team is able to capture high-definition images and videos of your pet's digestive tract, allowing for accurate diagnosis and immediate treatment planning.
Advantages of endoscopy include less post-procedure discomfort, lower risk of complications, and faster recovery times compared to traditional surgery.
Please note that while endoscopy is an excellent diagnostic tool, it may not be suitable for all pets or all conditions. If your pet requires more comprehensive diagnostic testing, we are capable of sending samples to an outside lab.
Have more questions about our upper GI endoscopy services or need to schedule a procedure for your pet? Get in touch with us at (817) 900-2000.